DOG PHOTOGRAPHER OF THE YEAR
Dog Photography Awards
DOG PHOTOGRAPHER OF THE YEAR 2021 - ACTION 
Wow I can't believe it! I'm Action Dog Photographer of the Year 2021! This picture of my own flying boy actually won! I'm really honored! For me this picture combines my three passions: Dog Photography, Agility and of course my own dogs!
At first thank you so much Dog Photography Awards for pulling this off! So many amazing pictures and so amazing photographers in the jury! Check out their website of all the stunning photos!
But then a big thanks also goes out to those who supported me from minute one. Photographers, Dog models, friends. This all wouldn't be possible if it wasn't for you! Thank you so much for believing in me all the time! ❤️
& of course huge congrats to all the other finalists & winners!
Certified!
Dog Photography Master  
I am certified dog photography master! After graduating from
Claudio Piccoli's Masterclass
 I am now one of the still very less certified dog photography masters in Germany and Europe. I'm very thankful for all the knowledge Claudio shared with us and all the support we got for developing into the photographers we are now. Anyone who knows me knows that Claudio and Anne Geier are how it all began and I'm more than grateful for all they made possible for me. 
If you also want to be a certified master just join Claudio's masterclass!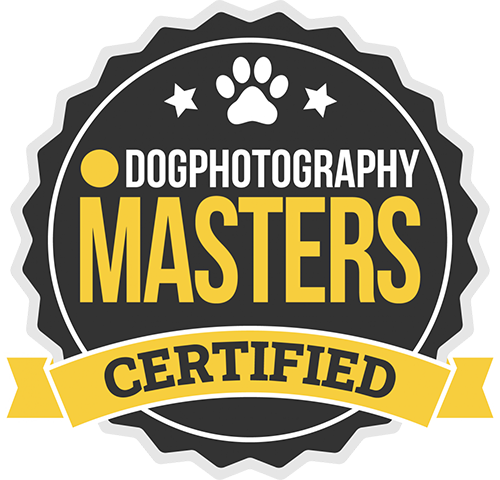 WINNER!
Wow I still have no words. With this photo I didn't only win the International Dog Model Competition in the amateur category but also I am over all winner of the competition! What an honor to win such an international award! 

Website of the Competition: https://dogmodelcompetition.com
You also want such an breathtaking picture of your dog? 
Contact me!
Agilityshooting
Running Contacts 
I still can't believe it! My photo has made it to the final of the Dog Photographer Award 2020! You also want such a photo of your superstar? I already have some requests for such photos but because of corona and the light conditions this is not always and everywhere possible… But I'm planing a shooting day on which I will take photos from different dogs on one day. If you want to be part of this just contact me for more details!
Price: 20€ per photo
(Limited spots available)